Japan Bundle
Bundle

para Microsoft Flight Simulator — por FL2
🥳 Save
11%

with this bundle

Buying the products individually would cost you 11% more.
No disponible
Lamentablemente tenemos un problema técnico con el procesamiento de pagos en este momento. Nuestros técnicos ya están trabajando en la solución y probablemente podrá volver a comprar productos en unos minutos. Agradecemos su comprensión y paciencia
No disponible
Las ventas de este producto están actualmente detenidas. Esto puede tener varias razones. Le rogamos que tenga paciencia.
Descarga instantánea disponible En stock
...

Puntos de recompensa
Puntos de recompensa
Nuestra filosofía es recompensar a los clientes fieles y recurrentes y agradecerles la confianza que han depositado en nosotros. Por eso introducimos los Puntos de Recompensa.
---
0
Saldo actual
...
Saldo después de esta compra
---
Por cada 1,- $/€/£ que gastes recibirás Puntos de Recompensa que podrás canjear en nuestra Tienda de Fidelización. Nuestra Tienda de Fidelidad incluye varios descuentos u otros beneficios que puedes desbloquear con tus Puntos de Recompensa para ahorrar dinero en futuras compras.
| PARA CADA 1,- | OBTENDRÁ |
| --- | --- |
| US$ | 10 |
| € | 10 |
| £ | 12 |
| CAD | 7 |
| AUD | 7 |
¿Cómo puedo canjear mis puntos?
Visite nuestra Tienda de Fidelización y canjee sus Puntos de Recompensa por cupones, que le enviaremos a su correo electrónico en un plazo de 48 horas.
Miyazaki Airport (宮崎空港, Miyazaki Kūkō) (IATA: KMI, ICAO: RJFM), also known as Miyazaki Bougainvillea Airport, is an international airport located 3.2 km (2.0 mi) south southeast of Miyazaki, a city in the Miyazaki Prefecture of Japan. The a...
---
Disponible desde
April 15, 2022
Versión actual
1.2 from October 21, 2022
Tamaño de la descarga
1.60 GB
The airport is located 30km northeast of Kagoshima City. Although access by train is poor, access via expressway is good because it is close to the E3 Kyushu Expressway Mizobe Kagoshima Airport Interchange. Product Features Extremely realistic airpo...
---
Disponible desde
August 03, 2022
Versión actual
1.0 from August 03, 2022
Tamaño de la descarga
1.10 GB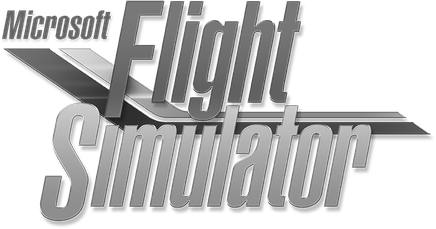 Compatibilidad
This product is working on PC and will not work on Xbox or other devices.
Flightsim.to is rated excellent
Customers put their trust in us. We are grateful for that, because customer satisfaction is our top priority.
---
Informe Comentario
Estás a punto de denunciar un comentario por violación de nuestras normas comunitarias.
¡Vaya! Listo para compartir.
Acuérdate de compartir tu archivo con tus amigos y gente de todo Internet. Esta es la única manera de asegurarte de que el mayor número posible de personas conozca tu complemento.
Por cierto, ¡también puedes compartir un enlace dedicado a tu archivo a continuación!
Close
Cambiar el idioma
Su configuración de idioma actual es Español. Está a punto de cambiar su idioma por defecto.